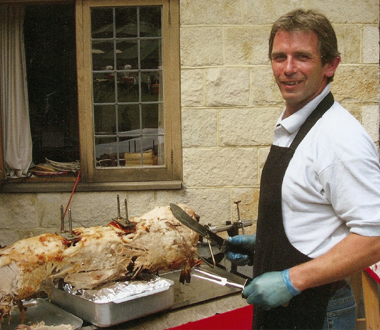 If you're planning a wedding, party or event, a spit roast can be the perfect way to cater for large numbers of people.
We can supply home-reared beef, lamb or pork from the farm and will set up, cook and serve your guests. As an example, a 50kg pig takes between six and eight hours to cook and will serve around 120 people at a cost of approximately £750.
We serve the carved meat in soft floury Rye Bakery baps and offer it with a selection of table sauces.